WILD BUNCH CATERING
WE ARE OPEN!
Due to a rapidly changing environment published pricing cannot be guaranteed
Pick up! 
Our Commissary is located at 13046 N. Cave Creek Road, Phoenix AZ. 85022
Pick up available by appointment only
Contacts at kitchen Jeri Lynn @ 623.363.4227 or Kate @602.349.8898
Delivery
All deliveries will have a half-hour delivery window •
Minimum food delivery order Monday – Saturday: $150
Delivery times: 8 am - 6 pm unless other arrangements are made.
NO delivery on Sunday (pick-up only)
Delivery Charge: Up to 15 miles from commissary kitchen: $30.
Over 15 miles from commissary kitchen: $50 - $75
Please factor the time it takes to access your location (i.e., security, parking, check-in, traffic, etc.)
We recommend scheduling your delivery 45 minutes before you plan to serve
" From the tops of mountains to the bottoms of canyons to your backyard or office, there isn't anywhere we won't go!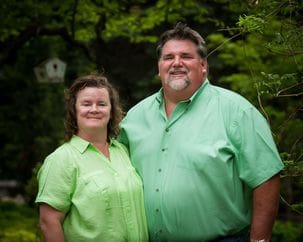 Thank you for your interest in Wild Bunch Catering.
Bob & Jeri Lynn Willis are the original founders and managing proprietors of Wild Bunch Catering located in Phoenix Arizona. WBC has built a reputation on providing great tasting foods delivered on time and as promised anywhere in Arizona.
Having been in the hospitality industry most of their adult lives only taking a short break in the 90's to raise two wonderful sons, they found themselves being drawn back into the mix and in 2003 were invited to establish Wild Bunch Catering. Initially sharing space with some of the most recognized names in local restaurants and catering provided a launch pad for growth and success. Slowly adding to their menu and levels of service their business began to flourish.
Promises made, Promises kept, Promise delivered!
Being involved in all aspects of day to day operations keeps us focused and committed to our driving principles. Promises made, Promises kept, Promise delivered!. Additionally, our experienced staff is equally empowered to make decisions in our absence to ensure we deliver on our promise to you. It is our Staff that make us whom we are.
Wild Bunch Catering doesn't try to be everything to everyone. We do is create great tasting food using home-style ingredients, proprietary rubs, marinades and sauces within family recipes handed down for generations resulting in robust, unique flavors. Off site specialists we bring the restaurant to you by providing full service, drop-off delivery, grab & go, rentals, whole event management and anything else to make your event perfect. Full service catering for Cocktail parties, tail gating, pick nicks, weddings, celebration of life receptions, fund raising, multiple meals within a day or multiple meals for multiple days with Statewide service!